Hardwood Plus's showroom boasts the largest selection of high quality solid hardwood flooring in Hamilton and surrounding area. We also carry an excellent selection of superior quality engineered and luxury waterproof vinyl flooring
Hardwood Plus has been helping Hamilton and area choose the perfect hardwood floor, for their home or business, with exceptional service, technical expertise and extensive knowledge for over 3 decades. Experience the difference better service and product knowledge makes!
we sell the best quality flooring brands in hamilton
Hardwood Plus makes the decision making easy for you by offering a carefully curated selection of the top quality hardwood flooring brands in the market including Vintage, Kentwood, Wickham, Fuzion and so many more. We pay particular attention to Canadian Brands.
The Best Service & Selection in Hamilton
Your flooring serves as the backdrop to your home or business and is a big investment so it's important to work with qualified businesses who understand which flooring works best for your unique situation.  At Hardwood Plus in Hamilton, we pride ourselves on taking the time to learn about your hardwood flooring needs and helping you find the perfect floor for the way you live.  Serving Hamilton, Burlington,  Oakville, St Catharines and Niagara Falls, Hardwood Plus's goal is to ensure you enjoy your hardwood floor shopping experience and find exactly what you want so that you feel confident with your purchase.
With over 30 years of helping Hamilton homes and businesses with their flooring needs, Hardwood Plus offers superior technical expertise to help you make the right decision when selecting hardwood floors for your home or office.  Our team are all trained professionals in flooring design and sales, which means no surprises at installation time.
We also know your time is valuable.  With the largest selection of solid hardwood flooring, engineered hardwood flooring, cork, waterproof and bamboo flooring in Hamilton, Hardwood Plus can save you time and energy with our meticulously  curated collection of high quality brands from Canada, the United States and around the globe.  Feel confident knowing that we have dealt with the top brands in flooring for decades, and we pass that knowledge on to you.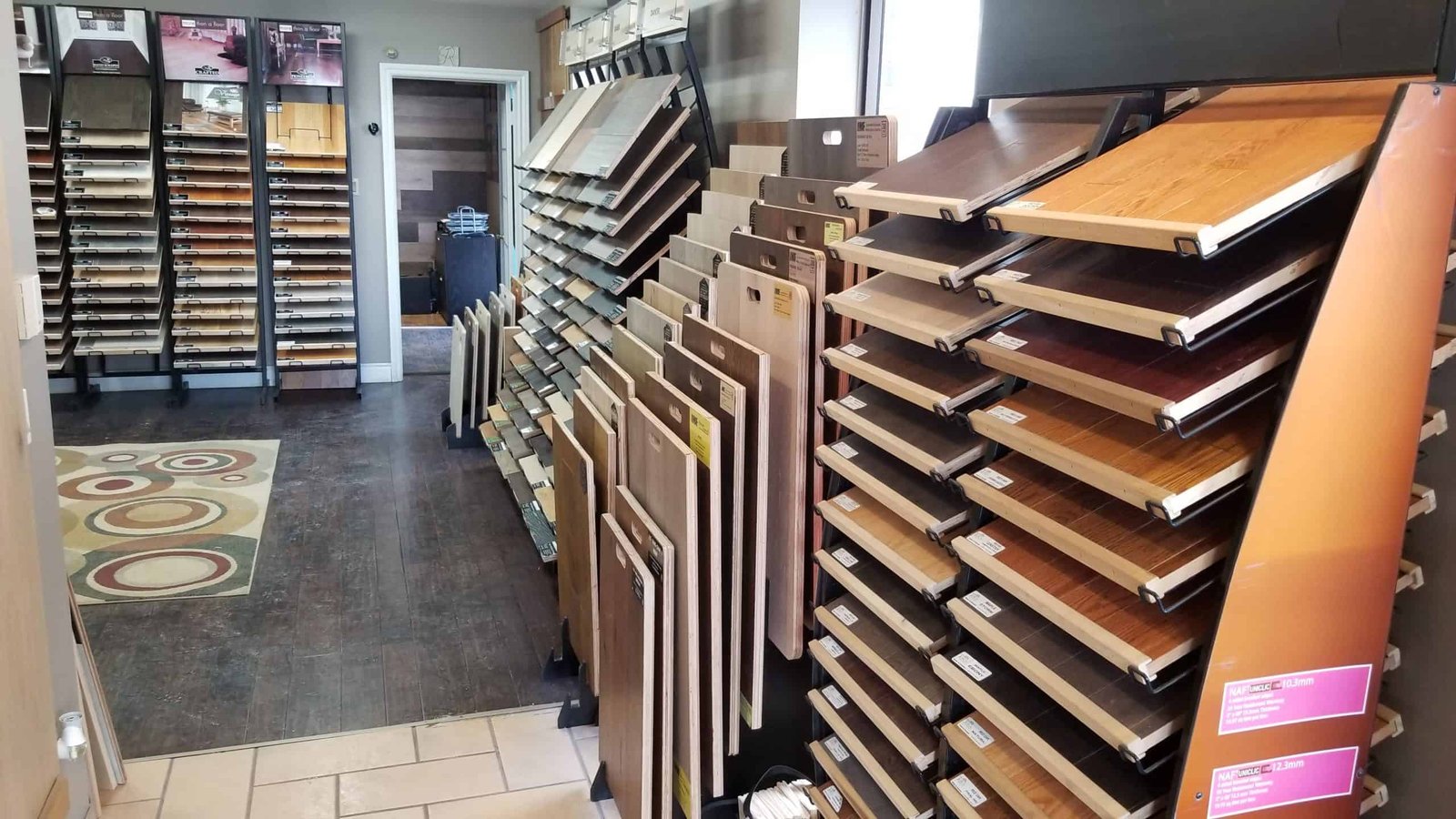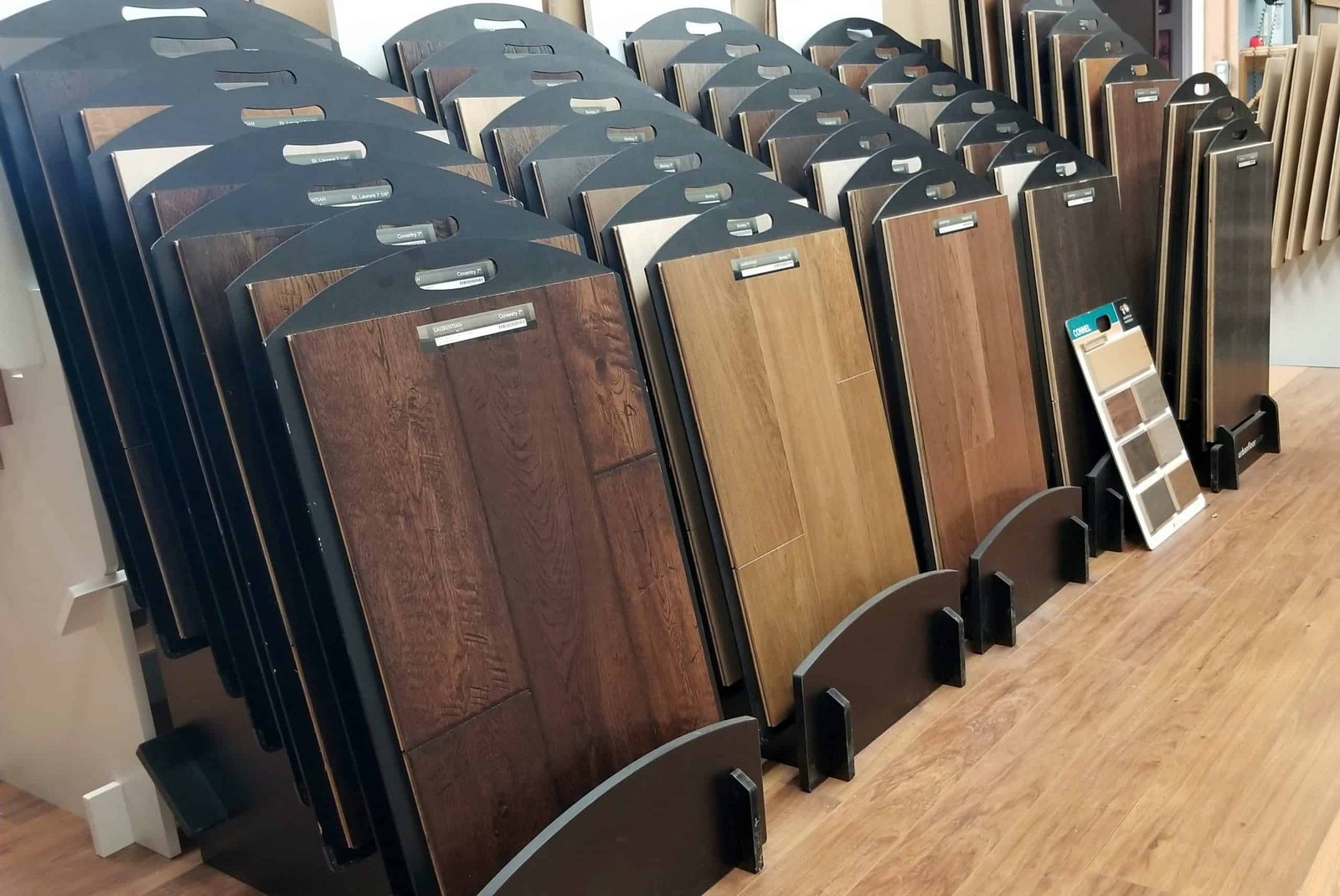 For the Discerning Home Owner
We've all heard the phrase, "you get what you pay for," and when it comes to purchasing flooring for your home or business, this phrase definitely applies.
When materials are available at a lower price, it's worthwhile to wonder what justifies the lower cost. After all, the connection between quality and value is what typically impacts cost. A higher quality material is going to carry a higher value, so when we say "you get what you pay for" it's in terms of the quality and value of the purchased material.
We hope this helps you see the link between quality and cost. This rings particularly true within the Hardwood Flooring industry.  Of course you'll see lower priced materials typically used in lower quality products. Alternatively, with higher prices, you get better quality. This is in large part to the effort, attention to detail, employee involvement, and equipment use required to verify and guarantee quality.
 We make getting new floors simple and straightforward. Schedule your free in-home estimate. A member of our team is happy to answer your questions about our high-quality flooring options. You can also visit our flooring  showroom in Hamilton by appointment to see what we have available!
No more running from showroom to showroom! With hundreds of quality hardwood flooring brands under one roof conveniently located on Nebo Rd. in Hamilton, Hardwood Plus makes it easy to find the perfect floor for your home or business!
 Need help with your flooring project? Count on our team at Hardwood Plus.  We will work with you or your designer, providing hardwood flooring samples from our extensive selection for you to take home.  We can also put you in touch with one of Hamilton's finest designers.  
Big Savings on Fusion Flooring
DIVINE FLOORING
Your Floor, Your Lifestyle, Our Passion
See Why Interior Designers,
Building Professionals & Discerning Home Owners
Choose Divine Flooring.
TIMELESS WOOD FLOORS
Affordable quality. Timeless elegance.
Timeless Wood Floors is a collection of high fashion, finely crafted engineered and solid wood floors. We specialize in quality products with a fashion focus that meets the changing requirements of designers and consumers. Our species of wood include Maple, Oak, Birch, and Walnut with a range of surface textures from wire brushed to hand sculpted, smooth, traditional.
You can be confident the beauty of your Timeless Wood floor will endure with a lifetime structural warranty and 25 year finish warranty
Beautifully Curated Flooring Brands 
Our flooring showroom
on Nebo Rd in Hamilton showcases some of the top flooring brands in the market.  We are continually researching the latest trends in solid hardwood and engineered hardwood flooring to bring you a "one stop" experience.  We also pay careful attention to showcase Canadian brands as much as possible.  Some of our top brands include, but not limited to:  Permabois Hardwood, Fusion Hybrid Flooring, Alexandra Parquet Hardwood, Vintage Hardwood Flooring, Kentwood Flooring, XL Flooring, Twelve Oaks, Sunca Global Forest Products, RBC Hardwood, Pravada, DigiTech, DBS Flooring, NAF Handscraped Hardwood, Northernest Flooring, Mitis
, Plancher Flooring
, Ideal Wood, Husky Flooring, GreenTouch Flooring,  Grandeur Hardwood Flooring,  Goodfellow, Epico Forest Products, Jelinek Cork Flooring, Dansk Hardwood, Cali Bamboo Flooring, BiYork Flooring, Black River Flooring,  Airwood Flooring, Superior Hardwood, Divine Flooring, Plancher Times Flooring, Tri Forest, Canadian Standard, Vidar Flooring, Hardwood Planet, NAF Flooring, Shaw Flooring and many more.  If we don't have a brand you are looking for, simply ask us!  Chances are we can bring it in, or something very similar!
Over 30 Years of Satisfied Customers
Your bedroom is where you sleep, unwind and relax and the right décor will allow you to enjoy this...
read more
Whether you are planning a new home build or renovation in the next few weeks or months, you can count on Hardwood Plus to provide you with the best advice, accurate estimates and exceptional customer service.
Best Hardwood Floor Selection in Hamilton
Top Flooring Brands to Choose From
Exceptional Product Knowledge
Superior Customer Service
Call or Drop By Our Showroom
45 Nebo Road, Hamilton, Ontario L8W 2C9
M-F 9am - 5pm Sat.10am-3pm Closed Sun